Paul Miller "How to Pitch Your Career"
Production Masterclass

7 Dez 2ª feira 
10h00 – 16h30
Auditório Q [Q.2.4]

Exclusivo aos alunos 3º ano (ramo cinema) da Lic. CVCM e alunos do Kino Eyes.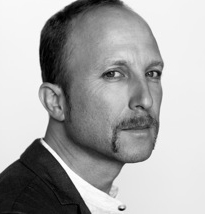 A Master Class for young talents in how to pitch a project and set it on the right path.

About Paul Miller: Miller currently runs Internal Affairs with Dan Lindau. He has recently formed CineInvest, in partnership with David Grover, Grover Advisory, to advise clients and raise financing across the film production, distribution and exhibition sectors.

He is currently splitting his time between the Netherlands and Qatar, where he advises a number of film and production entities on strategy and execution.

From May 2012 until January 2014 Miller was Director of Film Financing at the Doha Film Institute (DFI) in Qatar. Miller oversaw a $2.5M education training programme, a $1m global grants fund and managed a $25M film financing fund. During this period Miller, associate produced Pioneer, directed by Erik Skjoldbjaerg ("Insomnia") and starring Wes Bentley.

Prior to this Miller produced with Dan Lindau, The Birder's Guide to Everything, which was released in early 2014. From 2010-2012, Miller produced, Babygirl, written and directed by Macdara Vallely, executive produced the documentary, The Man Who Drew the Future for UnaFilms/ARTE and produced the documentary, Poor Consuelo Conquers the World, directed by Peter Friedman, with Les Films d'Ici (France), for ARTE in 2011.

From 2002 – 2010 Miller was Head of Film Production at Crossroads Films, where he produced Snow Angels, directed by David Gordon Green and starring Sam Rockwell and Kate Becksinale and A Love Song For Bobby Long starring John Travolta and Scarlett Johansson. Previous films include John Sayles' features The Secret of Roan Inish, Lone Star, and Men with Guns (1997). Miller also produced Prozac Nation, directed by Erik Skjoldbaerg's and starring Chistina Ricci, and Jessica Lange.

Miller is a graduate of University College London and the National Film and Television School, both in the U.K. He is a member of Ateliers du Cinéma Européen, (A.C.E.), the Director's Guild of America and the Producer's Guild of America.